Baby Storytime, Friday, July 15
Many babies and their caregivers found their way into the library this morning on this hot and muggy day!  We had babies of all ages, from a new three week old up to someone who will turn one next month!  All babies (up to 12 months) are always welcome!
We spent a bit of time this morning talking about exposing the babies to sign language as another form of communication that he or she can use before oral language develops.  We have many resources at the library to help you get on your way with teaching your baby sign language.  Today we talked about the usefulness of the sign for "more," which is also the first sign we use in the song "The More We Get Together."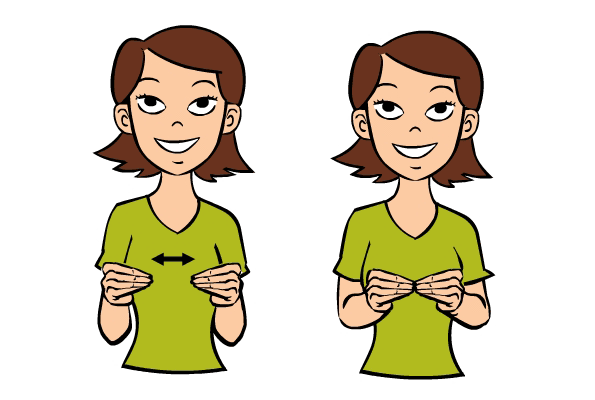 This is the sign for "more."
We also read the lovely story Ten Little Fingers and Ten Little Toes by Mem Fox.  It has a wonderful surprise ending, filled with lots of love and kisses!