Programs for School Age Kids
Ongoing Programs
Weekly Crafts (Ages 6+)
Summer crafts run from Tuesday, July 11th through Tuesday, August
15th. Drop in anytime between 10:30am and 12:00pm to make a fun craft!
LEGO Club (Ages 3+)
Children ages 3+ are invited to join us on Saturdays, June 3rd, July 1st, and August 5th for an hour of unstructured construction play with LEGO and DUPLO Blocks. Also occasionally runs on the 1st Saturday of the month at 10:30am.
Special Summer Programs (Ages 4+)
All of these events are drop-in (no registration required).
Lindsay and Her Puppet Pals, Thursday 7/27, 10:30 am
Join us for a fun and interactive puppet show featuring several short skits with Lindsay's larger-than-life puppets!
Drop-in Family Game Day, Saturday 7/29, 1:00 – 5:00 pm
Come beat boredom with board games at the Library! We'll have an assortment of board and card games to play with your family, from old classics like Uno and Clue to modern classics like King of Tokyo and Ticket to Ride. Games will be available for a variety of age groups from preschoolers to teenagers, so bring the whole family! The program runs from 1pm – 5pm and you can drop in any time.
Elephant and Piggie Party, Saturday  8/19, 10:30 am
End the summer with stories, crafts, games, and snacks, celebrating Mo Willems's popular Elephant and Piggie books.
Special Summer Programs (Ages 6+)
Most of these events are drop-in (no registration required).
Magic with Chris Herrick, Thursday 7/6, 10:30 am 

Join us for a magical morning!  You'll smile, you'll laugh, and you'll be amazed by Chris Herrick's fantastic show.
The Museum of Science: Reptiles!, Thursday 7/13, 10:30 am 

Are reptiles slimy? Are they cold blooded? What makes a reptile a reptile? Together we will answer these questions and many more as we meet some incredible live animals from the Museum.
Bugworks: Bugology!, Saturday 7/22, 10:30 am
Come check out some bug habitats and meet some cool insects: praying mantises, grasshoppers, millipedes, and more! Sponsored in part by Cub Scout Pack 81.
Harry Potter Birthday Party, Saturday 7/29, 10:30 am 
Happy Birthday, Harry! Join us for this annual event featuring crafts, games, activities, and cake.
Author David Costello, Thursday 8/3, 10:30 am
David Hyde Costello will read his new book and show us how to make simple toy ships from found objects such as sticks and leaves. We'll take our boats across the street to Bartlett Park and try them out on the stream there!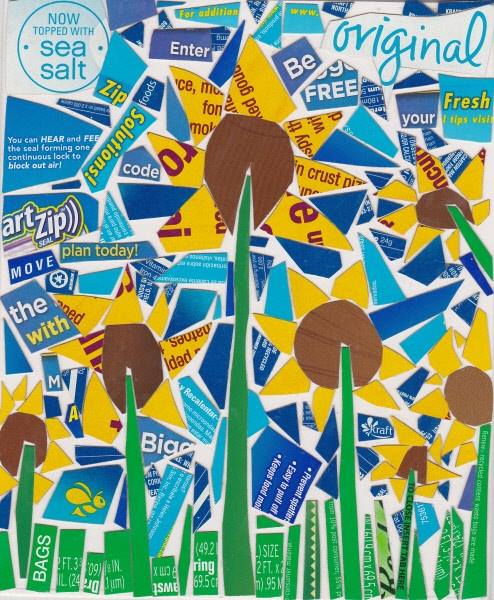 Cereal Box Collage Art, Thursday 8/10, 10:30 am
Michael Albert is an artist who makes amazing collage pictures from recycled materials like cereal boxes. Join us for a morning of creating your own art from items we normally discard.
Make Ice Cream, Thursday 8/17, 10:30 am OR 11:30 am Registration required. 
This popular activity returns! Make your own delicious vanilla ice cream. Registration begins August 3. Register using our online event calendar for 10:30 am or 11:30 am or by calling the Library at 978-256-5521.
See the full Kids Events Calendar