Book list: Graphic Memoirs
They say that a picture is worth a thousand words. These titles certainly support that argument. Like more traditional memoirs, Graphic Memoirs tell moving, often difficult stories about the lives of their authors. Images and colors assist the artist to further communicate pain and humor where words may prove superfluous or lacking. The result can be more immersive and lasting for the reader. Maus and Persepolis are perhaps the most popular of this genre, but here's a list of others you may want to check out:
The Arab of the Future: A childhood in the Middle East 1978-1984,  by Riad Sattouf – The author relates his and his family's tumultuous and at times absurd experiences in Libya and Syria under the  Gaddafi regime during that time period.
Can't We Talk About Something More Pleasant? by Roz Chast: Author and New Yorker cartoonist Roz Chast uses th graphic memoir form to relate her experience watching her aging parents slow decline. Chast, through her stories and drawings imbues her brave and honest tale with humor and love.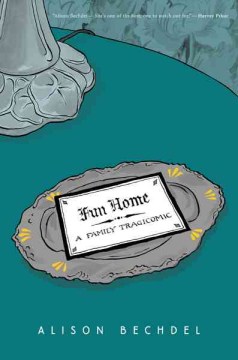 Fun Home, by Alison Bechdel: Recently adapted into a Broadway Musical of the same name, Bechdel's poignant memoir tells a quiet, tragic story of her father: a historic preservation expert, funeral home director, high school English teacher and closeted homosexual.
Invisible Ink: My mother's secret love affair with a famous cartoonist, by Bill Griffith – Using the detective story formula and evocative period detail,  artist Bill Griffith tells the intriguing tale of his mother's affair with cartoonist Lawrence Lariar,  for whom she worked in Manhattan during the fifties and sixties, when the author was a teen.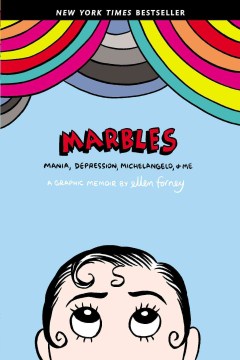 Marbles: Mania depression, Michaelangelo and me, by Ellen Forney: The artist relates a lighthearted, but earnest account of her struggle with bipolar disorder.
Relish: My life in the kitchen, by Lucy Knisley: Artist Knisley uses vibrant colors, charming stories and fully-illustrated recipes to depict her life from childhood in Brooklyn and then Upstate New York among chefs and artists and foodies; to art student at college in Chicago.
March: Book 1, by John Lewis and Andrew Aydin, and illustrated by Nate Powell – Congressman John Lewis relates his experience growing up on a farm in rural Alabama to his introduction to the civil rights movement. Accompanied by Powell's evocative images, this memoir tells a powerful story.
Rosalie Lightning, by Tom Hart: An extremely intense and personal account of a young mother and father (the author) reeling after the devastating loss of their two year old daughter. Images are ethereal and dreamlike, and the story is nonlinear, as would be an experience of this magnitude.
Syllabus, by Lynda Barry: The author tracks through narrative and philosophical investigation, along side illustrations that range from doodle to high art, her experience trying to figure out how to teach a course to use a notebook to track and develop the creativity by tracking her own creative process in a notebook.